This morning Forzieri sent me a video email. Subject line… "Spring SAVINGS up to 50% OFF: Cavalli, Bric's, Zoppini…"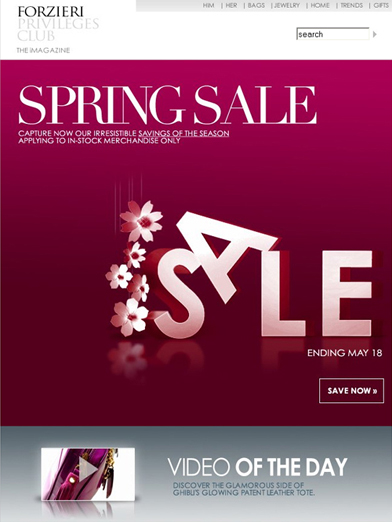 Forzieri first started using video emails about a month ago. The first few emails contained the phrase, "Video of the Day" in the subject line, which they have subsequently dropped.
I have long envied the design of their emails and website. They have some of the best e-commerce photography I have seen.
When you click on the video player graphic it takes you to a landing page. This is where they lost me for a moment. Where was the video I was expecting? After a while I noticed a too subtle video tab under the product photo.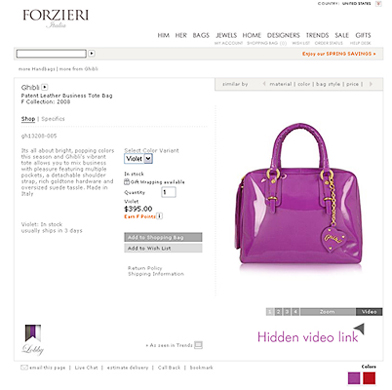 The video shows the bag from different angles and draped over a model. I am not sure if this is more effective than multiple product shots…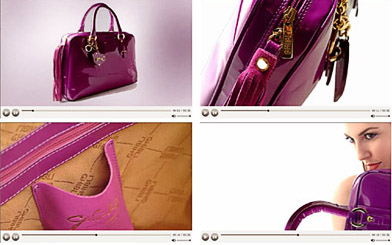 Then I tried to find a link which would show me all the video clips on the site just to be nosy and came up empty…
In a previous video email Forzieri is promoting a Silk Fringed Long Scarf. The video shows lots of close ups of the fabric and a model wearing the scarf. Again it's nothing new, I can see all that from still photo's. Why not show me all the different ways I can tie the scarf instead?
What do you think? Are these video's a hit or a miss, would they encourage you to make a purchase?